No matter what you do on the internet, you have to deal with the content of different types. And most of the times, creating and managing content is an exhausting task to do. With PromoRepublic, you get a chance to easily plan your upcoming content, manage it in a proper way, and cut the time you spend on doing it.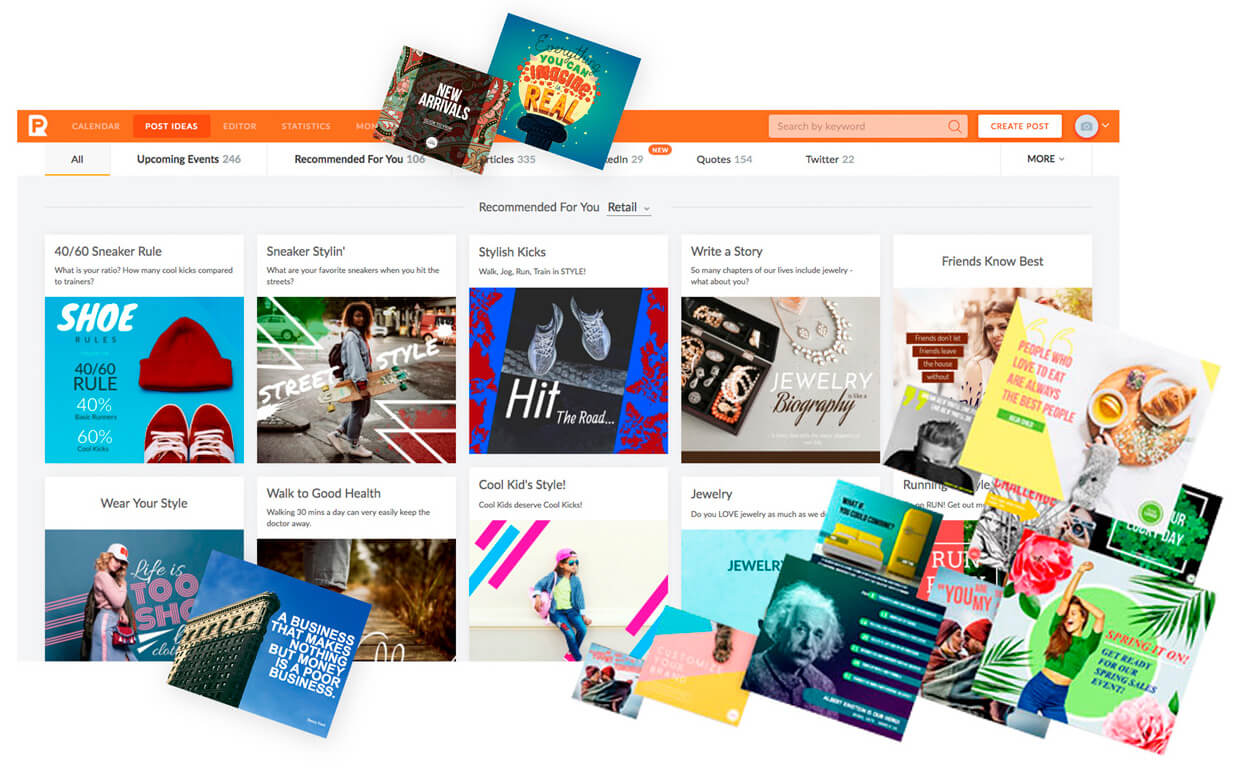 Top-Notch Ideas Library
We all get to the point where we don't know what our next post is going to be about. However, PromoRepublic has a top-notch ideas library where you can inspire yourself with over than 100,000+ post ideas in either visual, photo stocks, and graphics editor.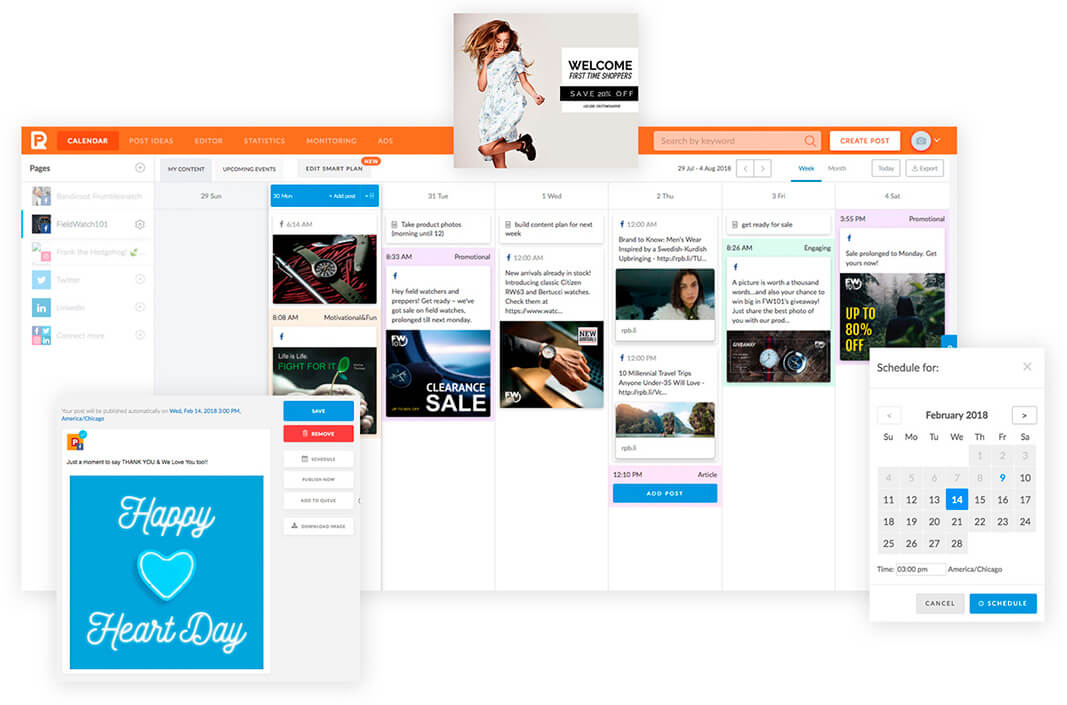 Planned Publishing
If you have the time to manage your content correctly now, that doesn't mean you will have the same amount time in the future. The most important thing is to have your content ready, while planned publishing feature introduced by PromoRepublic can help you have your content posted even when you're sleeping.
Add your upcoming posts to queue and they will be published automatically on a selected date.
Multiple Social Media Platforms
No matter what way and how you run your online business that requires constant content, it's most likely that PromoRepublic can help you out.
It is available on every social media you can think of and that's why PromoRepublic is worth it. You will be able to promote your business with a fresh content the same way on any social platform you use.
What is included in this lifetime deal –
Get lifetime access to PromoRepublic >>>
With smart posting features such as ideas library and planned publishing, you will be able to promote your business in a way where you will never miss a deadline.
Along with that, you will be able to create attractive posts and even get insights into how your content is performing for your further analytical statistics.